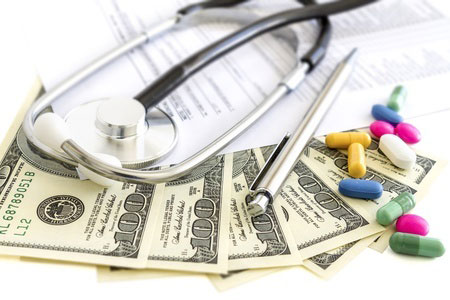 This recent article by Steve Brill, journalist, Time magazine author and writer, is a blistering expose of a dysfunctional and obscenely expensive health care system – ours.
The US currently spends more on health care than the following countries combined: Japan, Germany, France, China, the UK, Brazil, Spain and Australia.  And hospital costs are a leading contributor – over $750 BILLION – is overspent on health care each year.  Did you know that over half of ALL bankruptcies in the US are due to medical bills?
If you have recently been a patient, were you able to UNDERSTAND your hospital bill?  Did you ask about the "chargemaster?" This should be required reading for EVERY person in this country.  Did you know that over 2/3 of every health care dollar is spent on chronic disease care: things like diabetes, heart disease etc? So what does this have to do with Energy Medicine?
In Traditional Chinese Medicine, Reiki and many other energy based healing modalities, it is believed that disease first shows up in one's energy field. Skilled practitioners are able to use techniques to correct these energetic imbalances BEFORE they manifest as physical disease.  This can truly be thought of as "preventative" medicine.  For example, in many rural areas of China, practitioners are only paid when their clients stay well! It is a concept whose time has come for the people of this country as well….. In Eden Energy Medicine, we frequently find imbalances between the Triple Warmer and Spleen meridians, which both have an important role to play concerning your immune system.
The many environmental toxins found in our environment, combined with the emotional and other stresses of today's lifestyle, continue to take a toll on our bodies and as a result we are seeing an increase in all chronic disease, including autoimmune disease.  The good news?  You CAN take charge of your health, and you CAN reprogram these energetic imbalances to bring you back into a state of health through Eden Energy Medicine. See my calendar for upcoming classes, and remember that the Innersource website is a goldmine of information as well.
Go to www.innersource.net for more on Eden Energy Medicine, and Energy Psychology. These are the treatments of the future and they are available today!  Here is the link to the Time magazine article: http://www.time.com/time/magazine/article/0,9171,2136864,00.html